Femme Friday: Rihanna

I have so many girl crushes and I feel like they should need to be appreciated so to celebrate Rihanna being the first black ambassador of Dior, the first Femme Friday is dedicated to her.

Why do I think Rihanna is great?



First of all, she is absolutely stunning. You cannot deny her beauty if you do, you must be blind. Look at her!! Through all these years and constant change of her image she slayed it!!! From her pixie cut, to her bright red hair, to the blond, regardless what she does she still looks stunning.

She doesn't give a fuck, like her last album she is Unapologetic. She doesn't need to her fans to fight haters for her because will drag them herself. Robyn is not here for anyone who tries to bring her down it doesn't matter if it's magazines, paparazzi, people on twitter, or even other artists *cough* Ciara, TLC *coughs* she will throw all the shade.
She wears whatever she wants and she does whatever she wants. Wears clothes with her tittys out or smoking weed everywhere. She never cares what anyone thinks and I wish I had that confidence like her.


Her LOOKS are CLASSICS! Her stylists are great where ever she is if its sitting court side at a basketball game, going to fashion shows, red carpets, or even walking around her looks are great.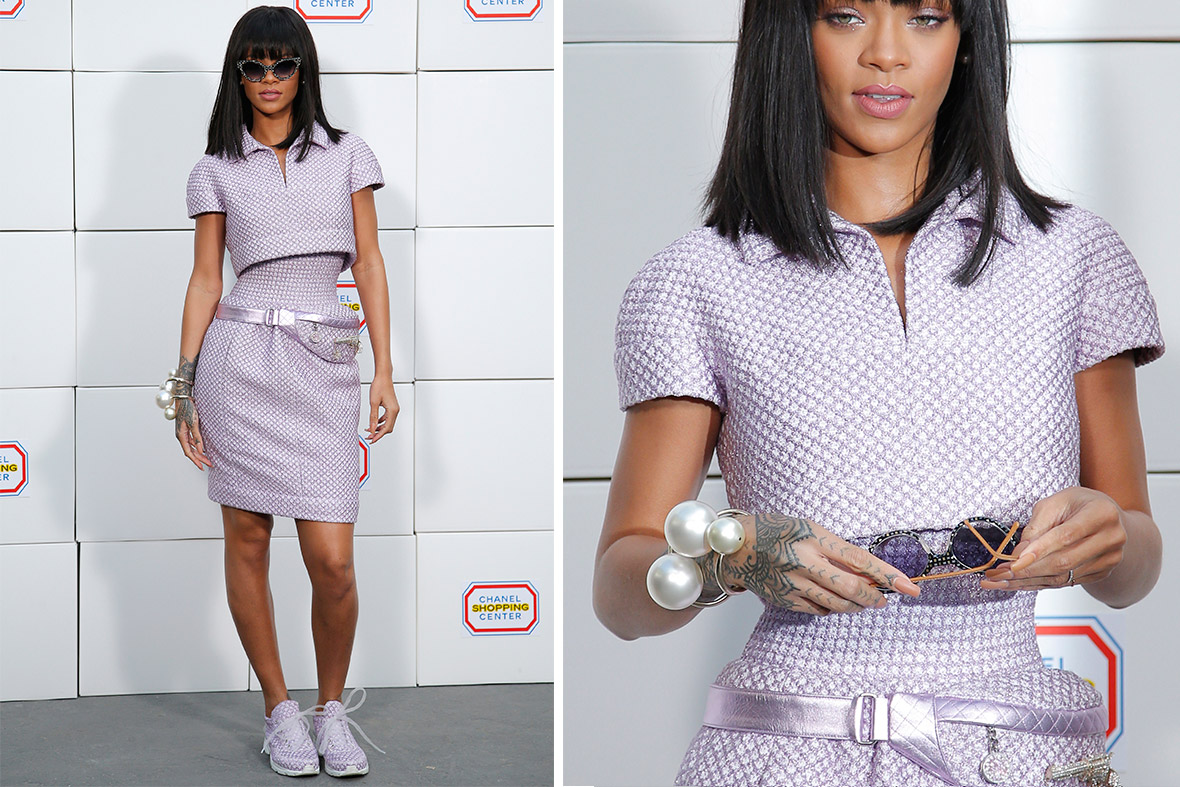 It seems like Rihanna is just on a constant rise and there is no sign of it going down. I appreciate her as strong female in this world and i hope to meet her one day.
I feel like Kid Fury really said why Rihanna is great.
Robyn Rihanna Fenty for life!!